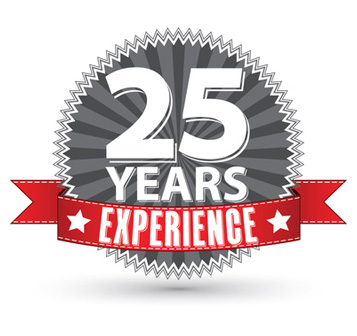 25 YEARS EXPERIENCE
Profit from our know-how and our years of experience. We have been working at national and international level as wholesalers and distributors of computer cases and power supply units for well-known manufacturers for over 25 years.
INTERNATIONAL PARTNERS
Many years of close collaboration with international partners such as IN WIN Development Inc., FSP Technology, CFI – Chyangfun Industry – and Firstlight Technologies enable us to offer you a high standard of quality and reliability.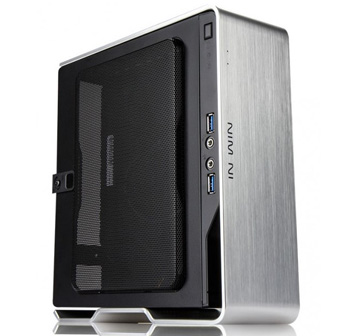 CUSTOMIZED PRODUCTS
Your PC case is not just a systems integrator for your hardware and software components. It is also your company´s advertisement. We can offer you individual tailor-made cases and a series-production range. Talk to us !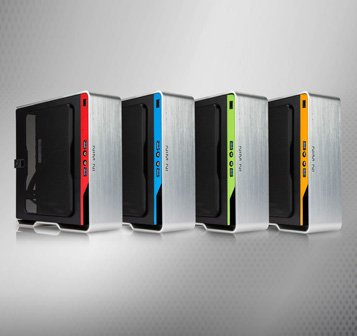 WIDE RANGE OF STANDARD PRODUCTS
With our wide range of products we can offer you the perfect choice of top-quality PC cases and power supply units.
MW Computer – more than just wholesalers
For more than 25 years we have been wholesalers on the European stage, selling high-quality PC cases to specialist dealers, systems integrators, industrial producers and machine manufacturers located throughout Europe. Our priority has always been to supply our customers with the very products they are looking for and to provide first-class service. In addition, we also offer our customers a wide range of standard serial products, from the small Tiny Tower to the extravagant Gaming Chassis right up to the Super Server. A variety of designs from the discreet to the eccentric cater for every taste and purpose – from office use to doctors´ surgeries to your living-room at home. The technologically well-designed architectonics, classical or tool-less, save time when installing and maintaining. And the use of high-grade materials guarantees robust top-quality PC cases.
To meet yours and our own high demands, we work closely together with internationally well-known manufacturers such as IN WIN, Powerman, FSP, CFI – Chyangfun – and Firstlight Technologies. It was not long after our company was founded in 1989 that we took over distribution for IN WIN for the whole of Europe. So IN WIN has been an MW partner from the outset. And for good reason: the Taiwanese company stands for innovative and technologically well-designed products, consistently high quality and punctual delivery. Today IN WIN is among the world´s top five manufacturers of computer cases and power supply units.
For systems integrators and PC manufacturers of their own brands a PC case is not just something that houses hardware and software components. The PC case is just as much a company advertisement; it mirrors a corporate philosophy, even. Customized PC cases give your company a distinctive character and can thus become as unique as your business card. Our own OEM / ODM production lines with well-known manufacturers enable us to manufacture to our customers´specifications. From the customized front panel to your own case chassis – we can supply you with cases tailored to the needs of your company and standard series cases – your requirements are our speciality.
Quality and service go hand in hand. Long-standing good relations and close collaboration with our partners guarantee our customers a high degree of availability, first-class service and punctual delivery. We have made a name for ourselves in international IT trade circles as reliable and professional trading partners in PC cases – with service, competence and quality. This is something we are proud of. Business relations with customers spanning many years are testimony to the trust and dependability that underlie our partnerships.
Whether it be a standard PC case or power supply unit from our extensive standard range, or one made to specifications to suit your own individual requirements, we can supply the ideal part for your company. Let us find the right PC case for you – your business card for service, competence and quality.
MW Computer and In Win – a dynamic duo

MW Computer – your wholesale dealer for IN WIN cases in Germany! The Taiwanese manufacturer IN WIN stands for innovation and practical technology, consistent high quality and punctual delivery. Today IN WIN is among the top 5 manufacturers of computer cases and power supply units. Since 1990 MW Computer has been IN WIN´s distributor in Europe, so we can meet all customer requirements for retail cases, corporate cases, server cases and power supplies.
The typical and modern cases for office PCs can be found under corporate-cases. One of the absolute best-sellers in this range is the Middle Tower In Win C583. What is striking about this case is the high quality of its steel and the ease with which components can be installed without the use of tools. If it´s something smaller you had in mind, have a look at the desk-top cases In Win CE685 and In Win BK623 . Their innovative ventilation concepts and tool-less components enable fast and easy assembly. And if the PC case needs to disappear from view behind the monitor to save space, we have the perfect answer, the `big´ one among the smaller cases: the In Win IW-BQ660 with its 120 watts and barely 3.3 litres in volume. Another one of our customers´ favourites in value-for-money terms is the In Win EM048 , with its plain basic design but technically best-equipped. The list of highlights goes on and on ! At MW Computer you are bound to find the perfect computer case for your corporate needs. Just click here.
For the critical gaming PC customer we offer a wide range of specially designed Gaming / Design-Cases, real works of art in aluminium and glass ! Offer your customers out-of-the-ordinary designs and the best in workmanship – for example the In Win H-Tower case, accredited by the Republic of Games. If it´s something a little less elaborate, but nonetheless elegant, you are looking for, the In Win 303 is just what you need. In plain black or elite white with discreet blue LEDs and tool-less installation, it meets the expectations of even the most discerning of customers.
Whether it be for factory or office or individual server solutions – the digital revolution needs automation, PCs and PC cases. And MW Computer has come up with the perfect answers for Industry 4.0 . Our wide range of IN WIN Server-Cases can offer you the ideal case for your own particular server requirements. For example, you can get up to 4 hard disks in the mini-server In Win MS04. Or take a look at In Win Storage Kits – suitable for standard 5.25" drive bays. Should you, however, for some reason not happen to find what you are looking for, just talk to us. Your wishes are our benchmark – in any case !
Our close partnership with IN WIN ensures that MW Computer Handel can give you the opportunity to manufacture OEM cases in exact accordance with the requirements and expectations of your company. No matter what connections, colour scheme or installation options your chassis will need to have, we will help you to find your ideal case. Further details on our OEM cases can be found here.
Just give us a call at +49-(0)40 /730 90 30 or write to us via our contact form . We look forward to hearing from you.